TRANSLATION SERVICES (For Lost/Replacement Documents please click HERE).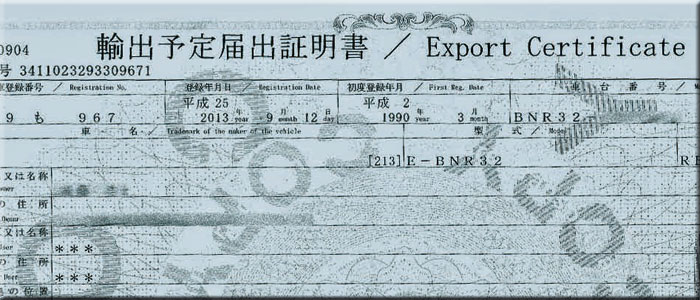 EAA has the ability to provide translation services from Japanese to English and from English to Japanese. In particular we specialize in translations of the Japanese vehicle de-registration certificates.
Feel free to ask for an obligation free quote on all your translation needs.
Yes, EAA provides document translations for use with the Singapore Land Transport Authority and the Singapore National Environment Agency.Our translations are also recognised by the New Zealand Transport Authority for replacement vehicle documentation services.
EAA is committed to providing competitively structured costs for our services. Translation fees charged will depend on the exact nature of your needs. Please use our "contact" form above to provide us with your exact needs.
EAA Contact Form.